There are thousands of known American television series, but there are very few from Spain. Have you ever seen one of them? Let's present three of the best ones and particularly "La casa de Papel" that has a worldwide reputation, "Vis a vis" that is well known in the United Kingdom and "El ministerio del tiempo" that has won a price.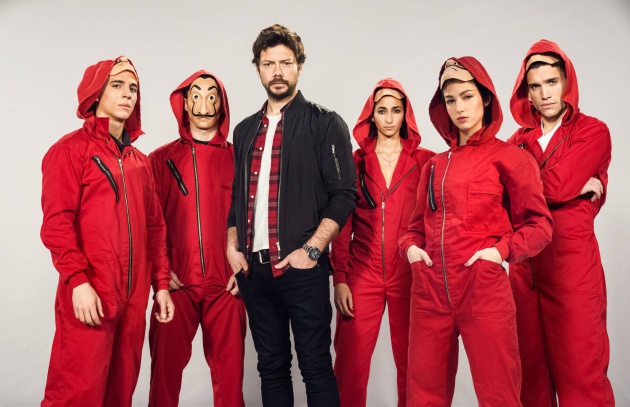 Eight thieves lock themselves in the Royal Mint and a mastermind pull the strings behind the scenes. "La casa de Papel", translated "Money Heist", has become a successful and compelling television series. A heartbreaker story with twists and turns that has captured the attention of thousands of people worldwide: from the Saudi Arabia, to France and Brazil. "La casa de Papel" has become the most watched non-English language series on Netflix, an impressive Spanish reaction to the American "tv series supremacy".
A woman accused of four tax crimes is sent to prison and has to deal both with an emotional shock and with difficult relationships inside the prison. "Vis a vis", translated "Locked Up", is the second successful serial drama that has made Spain the direct competitor of USA in term of television series. If you have to start a new series, we kindly suggest this one.
An autonomous government has to watch the doors of time in order to preserve the order of the events. This is the plot of "El ministerio del tiempo", translated "The Ministry of time", the Spanish fantasy television series. Not to be missed …
Take the load off and … Enjoy the show!